UFACPZ - Herbário da Universidade Federal do Acre
Latest version published by Universidade Federal do Acre on Jun 7, 2021 Universidade Federal do Acre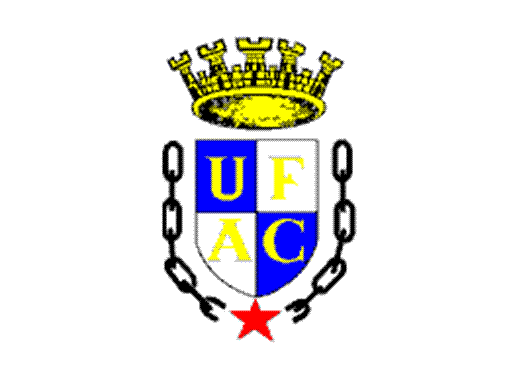 O Herbário da UFAC (UFACPZ) foi criado em 1979, atualmente conta com mais de 20.000 espécimes registrados. Teve como principal colaborador, o Jardim Botânico de Nova York que impulsionou as coletas a partir da década de 90. A composição do acervo do Herbário UFACPZ é representada em 100% da flora amazônica brasileira. Mantém intercâmbio com os países vizinhos, Peru e Bolívia, além da parceria com o NYBG (New York Botanical Garden). O mesmo está em processo de informatização com a ferramenta Brahms.
Data Records
The data in this occurrence resource has been published as a Darwin Core Archive (DwC-A), which is a standardized format for sharing biodiversity data as a set of one or more data tables. The core data table contains 16,425 records.
This IPT archives the data and thus serves as the data repository. The data and resource metadata are available for download in the downloads section. The versions table lists other versions of the resource that have been made publicly available and allows tracking changes made to the resource over time.
Downloads
Download the latest version of this resource data as a Darwin Core Archive (DwC-A) or the resource metadata as EML or RTF:
| | |
| --- | --- |
| Data as a DwC-A file | download 16,425 records in Portuguese (703 KB) - Update frequency: monthly |
| Metadata as an EML file | download in Portuguese (8 KB) |
| Metadata as an RTF file | download in Portuguese (7 KB) |
Versions
The table below shows only published versions of the resource that are publicly accessible.
How to cite
Researchers should cite this work as follows:
UFACPZ - HERBÁRIO DA UNIVERSIDADE FEDERAL DO ACRE
Keywords
Occurrence; Specimen; Occurrence
Contacts
Who created the resource:
Who can answer questions about the resource:
Who filled in the metadata:
Who else was associated with the resource:
Geographic Coverage
Predominantemente Brasil
| | |
| --- | --- |
| Bounding Coordinates | South West [-33.75, -74], North East [5.27, -30] |
Taxonomic Coverage
No Description available
Project Data
O Instituto Nacional de Ciência e Tecnologia, INCT - Herbário Virtual da Flora e dos Fungos, financiado pelo Conselho Nacional de Desenvolvimento Científico e Tecnológico, CNPq, visa prover à sociedade, ao poder público e à comunidade científica infraestrutura de dados de acesso público e aberto integrando informações de acervos dos herbários do país e repatriando dados sobre coletas realizadas em solo brasileiro depositadas no exterior
| | |
| --- | --- |
| Title | INCT - Herbário Virtual da Flora e dos Fungos |
| Funding | Conselho Nacional de Desenvolvimento Científico e Tecnológico, CNPq |
| Study Area Description | Ocorrência de espécies de plantas e fungos no Brasil |
The personnel involved in the project:
Distributor
Leonor Costa Maia